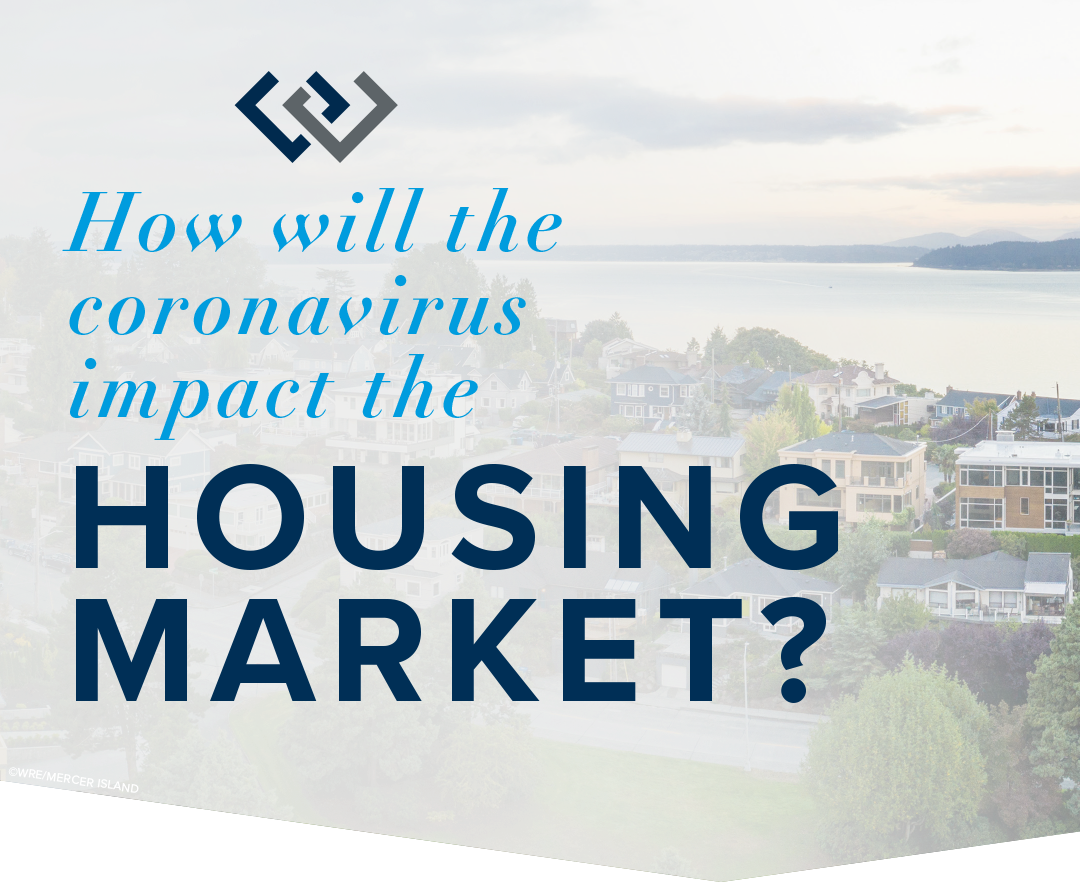 As we all hunker down through these challenging times, it is comforting to remember that there will be light at the end of the tunnel.
A voice of calm and reason in this time of uncertainty has been our Windermere Chief Economist, Matthew Gardner. While he is expecting an economic slowdown accompanied by a temporary 15-20% reduction in the number of homes sold, he believes the housing market will bounce back once we find our new normal.
Click here to watch his latest videos, or scroll down for some key takeaways…
---
The US economy will contract sharply but should perk up by Q4.
We're in for a rough few quarters as the economy enters a recession. Just how rough—and how long—is still under debate. What economists do agree on is that the 4th quarter is looking remarkably positive…assuming we get through the COVID-19 crisis and the economy can resume somewhat normal activity before the fall.

---
Housing prices will likely remain stable.
Seattle home prices should remain steady—or even rise slowly as we come out of the recession—for a few reasons:
DIVERSE INDUSTRIES IN OUR AREA which allow us to better weather the economic storm.
SOLID FINANCIAL FOOTING as one third of local home owners have 50% or greater equity in their homes.
STRONG DEMAND with more buyers than homes available, as well as rock-bottom interest rates.

---
This will be different than 2008…
We're experiencing a health crisis, not a housing crisis.
WE'LL SEE A PAUSE, NOT A COLLAPSE. Unlike last time, the housing market was strong going into this crisis and should rebound quickly. Why? Because this recession will be due to specific external factors rather than any fundamental problem with the housing market.
FORECLOSURES WILL BE FEWER with most lenders offering relief to homeowners in distress due to temporary employment issues. Unlike 2008's mortgage crisis caused by lax lending standards and low down payments, today's home owners are better qualified and have more equity in their homes.

---

Find a Home | Sell Your Home | Property Research
Neighborhoods | Market Reports | Our Team
We earn the trust and loyalty of our brokers and clients by doing real estate exceptionally well. The leader in our market, we deliver client-focused service in an authentic, collaborative and transparent manner and with the unmatched knowledge and expertise that comes from decades of experience.
2737 77th Ave SE, Mercer Island, WA 98040 | (206) 232-0446
© Copyright 2020, Windermere Real Estate / Mercer Island