Grab your boots, pack a thermos…it's time to choose those perfect Halloween pumpkins! This year, why not explore a new town and make your pumpkin patch experience a true adventure? All of these farms are open every weekend in October, and most are open on weekdays too. Some even welcome your furry family members on a leash. Scroll down for the full scoop!
---
Eastside
Fletcher Farm
Dog-friendly with a scavenger hunt, farm animal zoo, storybook trail, mini-golf, photo stations, and junior corn maze for the little ones. End of season Halloween Bash, too!
18712 SE May Valley Road | Issaquah
fletcherfarmevents@gmail.com
fletcherfarmissaquah.com
Jubilee Farm
Hay rides, food trucks, music, hay maze, & hot apple cider.
229 W Snoqualmie River Rd NE | Carnation
(425) 222-4558
jubileefarm.org
Novelty Hill Farm
Dog-friendly! Corn maze, farm animals, trike track, & games.
26617 NE 124th Street | Duvall
(425) 788-2416
noveltyhillfarm.com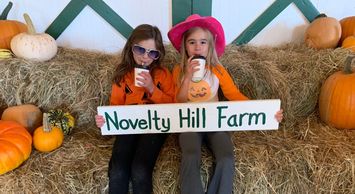 Oxbow Farm & Conservation Center
Live music, scavenger hunt, hay rides, mini pumpkin decoration, climbing tractor, conservation tours, & apple slingshot.

10819 Carnation-Duvall Rd. NE | Carnation
(425) 788-1134
oxbow.org/oxtober
Remlinger Farms
25 rides & attractions for children (including a train, carousel, & mini roller-coaster!), pony rides, apple cannon, restaurant, & new brewery with 20 choices on tap.

32610 NE 32nd Street | Carnation, WA
(425) 333-4135
remlingerfarms.com
Serres Farm
Mini train rides, corn maze and a dazzling variety of specialty pumpkins.

20306 NE 50th St | Redmond, WA
(425) 868-3017
serresfarm.com/pumpkin-patch
Two Brothers Pumpkins at Game Haven Farm
Farm animals and an eerie number of well-attired scarecrows.

7110 310th Avenue NE | Carnation, WA
(425) 333-4313
facebook.com/twobrotherspumpkins
---
North of Seattle

Bailey Vegetables
Kettle corn, cider, U-pick apples, baked goods, and kids play area with hay run, farm trikes & sandbox.

12698 Springhetti Rd | Snohomish
(360) 568-8826
baileyveg.com/pumpkin-patch
Bob's Corn & Pumpkin Farm
12-acre corn maze, 2 kids' mazes, play barn, hay rides, trike track, & apple cannon. Fire pit rentals for private groups, too!

10917 Elliott Road | Snohomish
(360) 668-2506
bobscorn.com/Pumpkins
Carleton Farm
5-acre corn maze, playground, paintball gallery, apple guns, hay rides, & kids' bucket train.

630 Sunnyside Blvd SE | Lake Stevens, WA
(425) 343-4963
carletonfarm.com/fall-fun
Craven Farm
15-acre corn maze, kids maze, axe throwing, farm animals, mini golf, cow train, foosball, apple cannon, espresso, cider donuts, & scarecrow making. Fire pit rentals and special dog-friendly days, too!

13817 Short School Road | Snohomish
(360) 568-2601
cravenfarm.com/fall-festival
Fairbank Animal & Pumpkin Farm
Lots of baby animals, "corn maize maze," hay tunnel, toy duck races, photo boards, & veggie garden.

15308 52nd Ave W | Edmonds
(425) 743-3694
fairbankfarm.com
Stocker Farms
30+ attractions including a giant jumping pillow, tire mountain, epic play area, zip line, corn maze, pumpkin cannon, & more. The farm's evil twin, Stalker Farms, comes out at night.
8705 Marsh Rd | Snohomish
(360) 568-7391
stockerfarms.com
Swans Trail Farms
Washington State corn maze, kids corn maze, petting farm, wagon rides, big slides, zip lines, u-pick apple orchard & live duck races.

7301 Rivershore Rd | Snohomish
(425) 330-3084
swanstrailfarms.com
---
South of Seattle

Carpinito Brothers Corn Maze & Pumpkin Patch
Rubber duck races, hay slides, corn pit, farm animals, hay maze, & corn maze.

Pumpkin Patch: 27508 W Valley Hwy N | Kent
Farm Fun Yard: 6720 S 277th St | Kent
(253) 854-5692
carpinito.com
Maris Farms
Racing pigs & ducks, mega slide, corn maze, jump pillow, animals, zip lines, rides, plus the creepy "Haunted Woods" complete with zombies and homicidal maniacs.

25001 Sumner-Buckley Highway | Buckley
(253) 862-2848
marisfarms.com
Mosby Farms
Dog-friendly! Corn maze and fresh farm market.

3104 SE Auburn-Black Diamond Rd | Auburn
(253) 405-0711
mosbyfarm.com/pumpkinpatch

Spooner Farms
Corn maze, pumpkin sling shot, speedway, farm animals, caramel apples, & roasted corn.

9710 State Route 162 East | Puyallup
(253) 840-2059
spoonerberries.com
Thomasson Family Farm
Laser tag, corn maze, play barn, farm animals, slides, duck races, trike track, apple slingshot, and giant Jenga & Connect 4.

38223 236th Avenue SE | Enumclaw
(360) 802-0503
thomassonfarm.com
---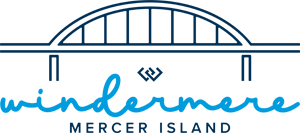 We earn the trust and loyalty of our brokers and clients by doing real estate exceptionally well. The leader in our market, we deliver client-focused service in an authentic, collaborative, and transparent manner and with the unmatched knowledge and expertise that comes from decades of experience.
© Copyright 2023, Windermere Real Estate / Mercer Island.